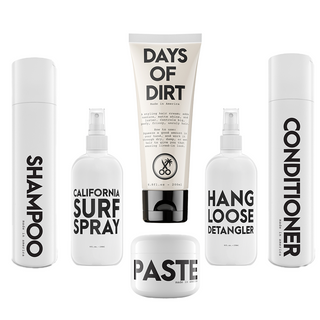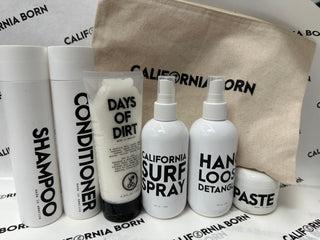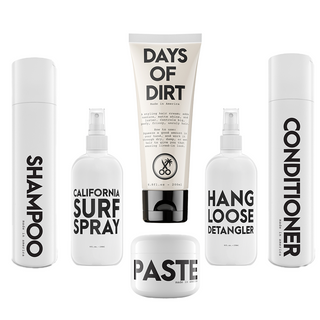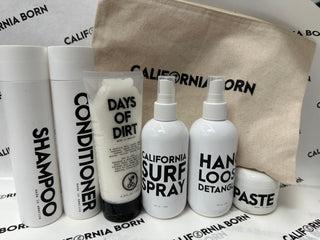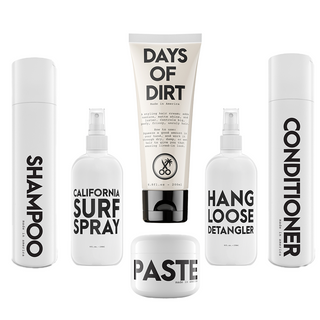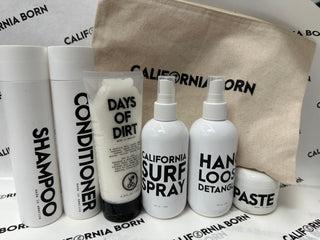 Perfect Gift Set
Great Gift for Everyone! Get our best seller Days of Dirt, Shampoo, Conditioner, Paste and NEWEST additions Hang Loose Detangler and California Surf Spray. 
Perfect to give as a gift or use for yourself. For him, her and everyone. 
PLUS GET A LIMITED EDITION TRAVEL BAG while supplies last.